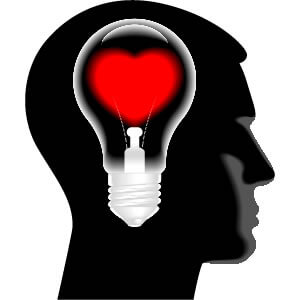 To consider an experience to be exceptional or remarkable, it must resonate with us on an emotional level – we feel something.  Our emotional and sub-conscious perceptions, to a great extent, steer us towards and away from the things we perceive in our environment.  We use our rational conscious mind as the go-between.
At Beyond Philosophy we believe that the key to providing a remarkable customer experience is the ability to evoke deliberate positive emotions in the heart and mind of the customer.  We know through research and practice that doing this results in increased sales, loyalty, and competitive advantage.
To do this effectively, that is to manage a relationship on an emotional level, requires an adequate degree of emotional intelligence.
So what do we mean by that?  Essentially the definition of emotional intelligence is the ability to both understand and manage your own emotional responses and those of the people around you.  Much of the literature on emotional intelligence asserts that people who are effective at recognizing and managing their own emotional behavior and are able to navigate those emotional interactions with others, tend to be more successful overall.
So if managing emotions works well at a personal level, then why not at the scale of an organization and the way it relates to its customers?  After all, a company is comprised of individuals for the most part providing some service to other individuals (customers).
If we think about the Customer Experience and Emotional Intelligence it seems reasonable that if an organization develops its capacity and proficiency to understand its own business, the emotions that drive customer behaviors, and to evoke those positive emotions that customers want to feel, then it must be delivering an experience that customers will want more of.
Let's take a look at the components of Emotional Intelligence and how they might apply to the business of Customer Experience.  While there are several models of Emotional Intelligence to consider, we'll use the concepts as outlined by Daniel Goleman in his seminal book, Emotional Intelligence: Why it Can Matter More Than IQ.  Goleman based his model on the work of John Mayer and Peter Salovey and originally used five components.  He has since consolidated this to four areas of competence divided into two larger domains – Personal Competence (inward facing) and Social Competence (outward facing).  We'll look at these through the lens of an organization that desires to deliver superior customer experiences (and what tools are available).
Personal Competence -> Organizational Competence
These capabilities determine how we manage ourselves or in this case our organization.  We should consider these ourselves, our company, in other words, the internal workings of our enterprise.
Self Awareness (Company Awareness)
Do we understand who we are, our capabilities (and limitations), how we behave and operate?  Do we know how well we are aligned to deliver excellent quality for our customers?
Beyond Philosophy offers an Organizational Assessment to help organizations understand how customer centric they are?  We also offer an assessment of the existing customer experience called Customer Mirrors.
Self Management (Company Management)
What is the level of control we have over our behaviors?  Do we have effective processes to deliver for customers?  Are we motivated in the right ways?  Have we set appropriate goals that we want to achieve?
Beyond Philosophy assists organizations in developing their Customer Experience Strategy.  We also provide The Pyramid model to turn strategy into action.
Social Competence -> Customer Competence
These capabilities determine how we manage relationships.  We should think of this as customers and the external world.
Social Awareness (Customer Awareness)
How well do we understand the needs and feelings of others i.e. customers?  Do we recognize the emotions of those around us?  Do we know which emotions are most important to our customers?
Beyond Philosophy's Moment Mapping identifies the customer's emotional journey through an experience.
Social Skills (Customer Skills)
How well do we manage relationships on an emotional level?  Are we creating experiences that resonate positively with customers?  Are we evoking the right emotions?
Our Emotional Signature process identifies the intersection between what's important to customers and what creates the most value for stakeholders.  We provide assistance in Experience Design to ensure that we are evoking the emotions that drive the most value.
As you can see the model for personal emotional intelligence can be neatly applied to organizations that desire success in the larger world.  Once we have a complete understanding of ourselves and our customers at an emotional level, we can then design and deliver experiences that connect us and create the relationship outcomes that we want.
We can consider an emotionally intelligent company one that understands itself, its value(s), and its customers so well that the delivery of the emotional experience becomes a part of the product it offers.
With so many competing products and services that look alike in the mind of the customer, it will be the emotional intelligence embedded in the experience that will become the final differentiator.  If your personal emotional intelligence matters more than your IQ, so an organization's emotional intelligence will matter more than the product features and price alone – what we sometimes call "the shinier penny."
So if we believe that a high level of emotional intelligence is the key to developing and delivering engaging and rewarding experiences and relationships, what can be done?
Beyond Philosophy provides a number of proven services that can help build this emotional intelligence competency within organizations.
If you are in the Tampa, Florida area on 18th-19th October, why not register to come along to the Society of Emotional Intelligence 4th Annual Conference, where Colin Shaw will be discussing the Emotional Experience in more depth.
Christopher Frawley is a customer experience consultant with over 25 years of outstanding results for numerous firms in varied customer facing management disciplines.
Beyond Philosophy provide consulting,

specialised

research & training from our Global Headquarters in Tampa, Florida, USA.