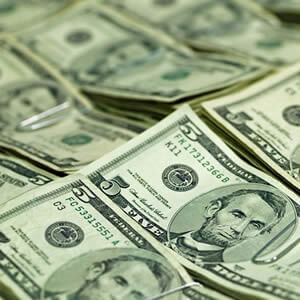 Have you ever wondered how some real idiots get promoted and you don't? I spent over 27 years of working in the corporate world, climbing the greasy pole and I saw it all. I discovered there are three types of people. The key to getting promoted and earning more money is to decide which one…
Firstly, we have…
The Showman
We all know this person. I can picture a person that I used to know who was the epitome of this type of person. Over a few years, I watched this guy get promotion after promotion and I have to say I was amazed. I thought he must be some kind of genius; as I couldn't understand his secret. All the senior managers loved him. Then, one day, he ended up as my boss. Working closely with him I quickly found out a lot about him and got to realise what made up 'The Showman'.
His key strength was that he was great 'on stage'. He was very eloquent at talking about what he'd done to people in high places. He spent all of his time carefully crafting his image. He made sure he was at the right meetings and said the right thing. As a consequence senior management loved him and he was promoted. The issue was he was promoted so quickly people didn't realise the key weakness of the Showman. He never actually did anything. He had some great ideas, that were totally impracticable and he never ever implemented anything in his life! It was all talk. What he was good at doing was taking credit for anything his team did and pass it off as his own. As a result his team's morale was awful. But he had a knack of surviving for a while…until he was promoted again, and so the cycle repeated itself.
We then have …
The Implementer
This person is the opposite of the Showman. During my long career I have had the pleasure of working with some great people who actually got their hands dirty and did things. They worked hard and implemented things. They made change happen. These people are great to have in your team. But their biggest problem was that nobody knew about all the great work they did and they didn't like to tell people. They were embarrassed to promote themselves and explaining to people what they have achieved. They thought that if they did a good job, then they would be noticed. This, however, is often not the case and as a result, unfortunately, most of them don't get noticed and the world passes them by. This is clearly unjust, but it is life.
Finally, we have…
Abe Lincoln
The reason I call these people Abe Lincoln is because they are honest, hardworking, they get things done and make change. But to be President they must also be good 'on stage'.
Let me relate a story to illustrate this type of person. Back in the day, I used to work for Mars Confectionary as a salesman on the road. I would see my boss twice a month. Showing my age, this was before emails and mobile phones! I always remember my boss saying to me that he wanted me to send him a memo each week, (on carbonised paper!) called 'Look what I have done'. He explained that he wasn't working with me all the time and he wouldn't be able to see all the good things that I was doing. So he asked me to tell him.
So every week I wrote him a memo with the highlights of my week. Some he would write back about and congratulate me. Some he would forward onto his boss who would write to me and tell me what a good job I was doing. Each of these motivated me to do more and better work. As he knew the good work I was doing I then started to get promoted. As I continued on my career path I continued and promoted this strategy – do good work, and then tell people about it.
To me this is the secret of getting promoted. Too many good people think the world is a just and honest place, and if they do a good job they will be recognised and get promoted. They are embarrassed to inform people of their achievements. They, wrongly, believe people will notice their good work. I know it's hard to say but the reality is that doesn't always happen, and idiots like my old boss, the Showman type, who build their career like a stack of cards, get promoted and you don't. In my opinion you have to tell people what a good job you are doing. I don't mean by being brash, or in a way that is egocentric but instead by being honest like President Lincoln.
When I have been coaching the various teams I have had over the years on this, I always use this analogy of a theater. I ask them to imagine a theater where the audience if full of people that can give them promotion or a pay rise. I explain in this theater there are people that work behind the front stage with the curtains drawn. They diligently work in the background, doing the lights, building the scenery, selling the tickets. These are the unsung heroes and the audience doesn't have a clue who they are. These people rarely get promoted.
Then, there are the people who are like my old boss. They are great showmen. They love being at the front of the stage and telling important people about how great they are. On stage they have the curtains closed behind them. Their performance is great and everyone loves them. They take all the glory. Then someone important says, "Can we look behind the curtains at what you have actually been doing. Can we see evidence of the change? Can we see the measures that have changed?" And when the curtain is finally drawn back there is nothing there. It was all built on sand and their words are just words – not actions.
The secret of getting a promotion is this. You have to be able to do both. It is fundamental that you do 'things'. Make change. But then by being unpretentious, appropriate for the situation and with pride, you need to tell people about what you have done. Too many good people are overlooked because they are not good at articulating their worth.
Which are you – Showman, Implementer or Abe Lincoln?
Colin Shaw is founder & CEO of Beyond Philosophy, one of the world's first organizations devoted to customer experience. Colin is an international author of four best-selling books & recognized Business Influencer by LinkedIn. Beyond Philosophy provide consulting,

specialised

research & training from our Global Headquarters in Tampa, Florida, USA.

Follow Colin Shaw on Twitter: @ColinShaw_CX