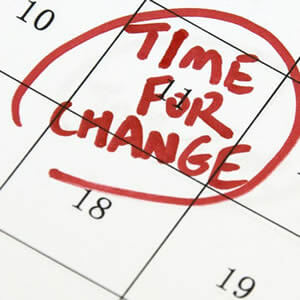 A couple of weeks ago, the Affordable Care Act, commonly referred to as Obamacare went live in the US. I am watching this roll out like many of you with interest to see how it changes the way that people get health care here. A key part of the implementation is through exchanges, where people will be able to see competitive rates for their coverage online. In this post I want to draw from learning in the UK utility market who operate a similar system and then offer a different perspective to the one that many people I have read so far, and offer a perspective from a consumer behavior perspective as I have written a book or two about.
My experiences with these kinds of institutional changes started back in the UK when the Electrical and Gas utilities used to be a monopoly. You could only buy your electricity or gas through one supplier.
A number of years ago the government at the time changed this to make the market competitive. It's the same electricity and gas running through the pipes, but the retail side changed and you could choose who provides you the services. They also make it easy to switch suppliers through a type of exchange. We have used this to change our supplier. Like the healthcare exchanges a number of websites were developed that allow you to compare the prices of the different providers so you can quickly get the run down on what's available to you. In many cases if you switch the utility provider, you will save the equivalent of $162 to $324 a year on your utilities.
There have even been articles, sites, and instructional videos that tell customers how to do this. They explain how it works. It is very simple. They also debunk the myths that are still prevalent in the public opinion, including disruptions in service, suspicious motives of companies trying to lure them away, that the process will be a hassle, etc. Everything that can be done to facilitate and easy and hassle-free change for consumers has been provided for the Brits has been provided in an easy-to-use, turnkey system.
But here is the interesting bit. People don't switch!
This is in spite of the fact that prices continue to rise every year and the virtually guaranteed savings they would enjoy if they made the switch.
There are many reasons given for why this is true. Some consumers don't want to spend the time comparing the rates. Some consumers don't see enough savings right away to see the benefit of making the switch. Some consumers don't want to learn a new system with a new company. A former energy Secretary Chris Huhne accused British people of being lazy. Lazy seems like a harsh word, however, for what I see as normal consumer behavior. Will the same happen to the US Healthcare exchanges?
Consumers are not going to make a switch if what they have is okay, especially not for something as mundane as energy services. It's only after the pain of change is less than the pain of staying the same that most consumers will make the switch.
So what I am watching with great interest is to see what will happen with healthcare for the US. Most Americans that get their healthcare benefits through work or are already on Medicare will not need to do anything as nothing is likely to change for most of them with the roll out.
Here is where my consumer behavior expertise kicks in. People are often paralyzed by too many choices.  Add to this that searching for health care coverage is hardly as sexy as shopping for a new car. Finally, there is the fact that most Americans are completely confused by Obamacare and what it means to them . These factors are likely to produce a non-event for enrollment this year, much like my fellow Brits have chosen not to make the switch on utility companies.
People with no medical coverage on the other hand are going to need to buy a policy on their state's exchange. These exchanges, much like the utility company aggregate sites in the UK, will have several policies and coverage from which to choose. If these people choose not to enroll in one of the policies, they will face a penalty of $95 or 1% of their income (whichever is the higher amount) next year on their income taxes. This penalty increases each year to a maximum amount in $695 or 2.5% of their income in 2016.
I predict that lawmakers and the public alike will both learn a lot about consumer behavior over the next four years and see, like the UK did, that exchanges are not the best way of dealing with this.
Colin Shaw is founder & CEO of Beyond Philosophy, one of the world's first organizations devoted to customer experience. Colin is an international author of four best-selling books & recognized Business Influencer by LinkedIn. Beyond Philosophy provide consulting,

specialised

research & training from our Global Headquarters in Tampa, Florida, USA.

Follow Colin Shaw on Twitter: @ColinShaw_CX