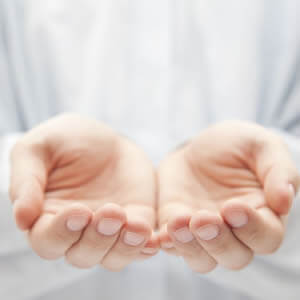 Are you happy at work?
Honestly, my hope is that your answer is yes, but I am realistic enough to know that for many of you the answer is no. The good news is that I have uncovered research that might help you find a better fit for your natural inclinations and talents. I hope this helps you identify your Psychological profile and understand what type of person you and therefore what actions you should be talking. Let me explain…
I have written about climbing the ladder before, pointing out the three stages of the process that will describe your "readiness." But I want to take this "readiness" assessment a step further by saying that if you know better what you are good at, you will know better what to go for.
Don Fornes, founder and CEO at Software Advice, wrote a series called Psychological Profiles of the Dream Team. In the series of 4 articles, he details the attributes of four types of employees in today's work force. These include: The Giver, The Savant, The Champ (and the chip), and The Matrix Thinker. Each of these profiles has strengths and weaknesses.  Over the next four weeks I plan to release one of these a week so you can see what they entail.
I believe that if you know which type of worker you are, you can make a change in your career path that will not only put you on a path to greater success, but will also, make you happier at work. Let's start with the first one.
The Giver
A giver is an employee that puts others before his or herself. They are fully committed to giving to the company and are constantly working above and beyond. Fornes compares them to an attentive spouse or thoughtful roommate at home.
Givers have some key qualities that identify them. Some common characteristics of this group include:
They exhibit loyalty to the company
They are excellent team players
They are often the first in to the office and the last to leave
They believe in the importance of playing by the rules
As a result of these tendencies and characteristics, givers have to be careful of a few pitfalls of their work personality. The first is burnout. They can literally work themselves to exhaustion. They also should be cautious about suffering from a tunnel vision effect that can alienate coworkers or direct reports. They are also likely to be guilty of passive aggressive behavior because givers are also the most likely to avoid confrontation (Fornes, pars 5-24).
So for those of you that see yourself in these words, you might consider the following types of positions to help enhance your job satisfaction:
Customer service: as a giver, was there ever a job more suited to your skills as a job where you serve customers? I would argue probably not with the caveat that givers need to work in a relatively calm and non-confrontational customer service role.
Producer roles: now, I am not referring to the movie business per se, although you would likely do well as a film producer. I mean producing a tangible product for the company. Fornes and his team say that givers feel a sense of satisfaction from making something and have the skills to keep it on schedule.
In a job that goes in to the office. You do best in an environment around others. According to Fornes, It's too hard for givers to be in a remote office because they thrive in places where they are physically part of a team.
Some roles to AVOID are:
Any C-Suite role. Givers are not as happy running the show as they are being the right-hand man. This does not imply that you will not be a high level in the company.
Sales.  This is a great role for a person that is self-focused. But you are not the best choice for this role because your focus is anywhere but yourself. For this reason, givers tend not to excel in Sales roles.
Customer Service Roles with LOTS of Dissatisfied customers. Unhappy customers are likely to be confrontational and as a result really dishearten these types of workers. So you should avoid being on the call center line at the Ryanair at all costs.
At Beyond Philosophy, we believe that happy employees are an integral part of the customer experience. We often say, "Happy employees make happy customers." When you feel satisfied by your work and fulfilled by the results of your efforts, you contribute to the good feelings associated with the experience that customers feel after working with you or your department.
Not everyone is happy at work. The key to finding happiness is to discover enough about yourself to choose a position that works with your skills and enhances your natural talents. Once you do this, you will not only be ready for your next promotion on your way to making more money, but you will also be happier and your customers will be, too.
Colin Shaw is founder & CEO of Beyond Philosophy, one of the world's first organizations devoted to customer experience. Colin is an international author of four best-selling books & recognized Business Influencer by LinkedIn. Beyond Philosophy provide consulting,

specialised

research & training from our Global Headquarters in Tampa, Florida, USA.

Follow Colin Shaw on Twitter: @ColinShaw_CX