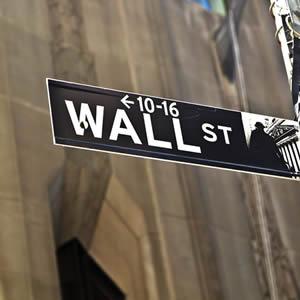 If you live in a cave, under a rock, or on the moon, I should tell you that Apple just launched two new iPhone 5 models this week. At the same time they reported that next month they are shipping out their 700 Millionth iOS device.
Again, if you live in cave/under rock/on moon, an iOS device is a product that runs on Apple's proprietary platform and includes things like the iPhone, the iPod, and the iPad. The phones are spectacular and do things they already did well even better, like an improved camera, easier security, better display, more options for color, more services by SURI…you get the picture.
You would think with all this great news that Wall Street would be dressed up in apple costumes and singing, "Johnny Appleseed" the next day. But they didn't. In fact, Apple stock lost 5% of its value following the roll-out.
Why?
Because they didn't offer a cheap phone and Wall Street thought they should have.
Wall Street thinks that Apple needs to try to get more Market share that is currently held by Google's Android system, which has 80% of the smartphone market compared to Apple that only has 13.2%. They thought they should do that with a cheap phone.
Apple does offer the iPhone 5C that is considered the entry-level phone at $99 with a 2-year contract, which is lower than the high-end iPhone 5s that is $199 with a 2-year contract. So they did offer a "cheaper" phone. But that wasn't good enough…it it is still too high by Wall Street's estimation.
But Apple doesn't think they need to have a cheap phone, despite what Wall Street thinks. They are not concerned about market share. They believe that the iOS is a superior operating system and it is worth more. Plus, their users still love the phone. I know this because I am one of them.
It's a premium brand, and they want to keep it that way, even if it means that they don't increase their market share. So the price is still high, and the stock price was a little lower. Apple is ignoring the pundits and doing what they think brings the best value to their customers.
Netflix took it on the chin a couple of years ago when they announced that they were splitting the business. They had decided that there would be the mail service DVDs in one "company" and the Streaming service in the other. They did this because they knew that the mailing service was a dying business model and they wanted to invest their money in streaming, since that was the future of their business.
At the time, they had just broken the $300 per share mark for the first time. After the announcement, however, their stock started to tank.
Wall Street said that Netflix managers must be absolutely mad to monkey with a formula that was working. They simply had to be the dumbest company out there and were doomed to failure because those at the helm were sure to run Netflix aground. The pundits and fund managers dumped the stock and drove the price down from $300 a share all the way down to $65 a share in only 3 months.
Jump ahead to today, is Netflix defunct? Is it bankrupt? Is it in the red like the little envelopes that used to deliver your DVDs before you figured out that streaming was a WAY better idea?
It isn't
Quite the contrary; it is solidly in the black with a 400% improvement on the stock price since the low two years ago.
The secret to Netflix success is fascinating in its simplicity: They invested in their streaming like they said they were going to in the first place. Turns out, they were absolutely right. Streaming was the future of their business. Their customers prefer to stream movies rather than cue them up and get them in the mail. Netflix ignored Wall Street.
If you regularly read my posts, you know that I am a fan of both of these companies.  Both Apple and Netflix are experts at putting the customer first. They both understand the importance of building emotional loyalty with their customers so they can weather the buffets and squalls on the stormy seas of Wall Street.
Apple is like a case study on how to design an emotional customer experience that builds brand loyalty. In some ways, they literally wrote the book Netflix innovated the way that we rent movies with a superior service. When they changed the service, they realized that it was damaging their long-term business relationship with customers so they changed it back. Both companies have proven that if you put the customer first, and create the best possible value for them, your stock price will follow in the long haul.
The key phrase there is in the long haul. Wall Street doesn't like the long haul. They want immediate results. They want quarterly earnings reports that meet expectations, to the dollar. They want short-term results, not long haul rewards.
I wrote about this in my post, "A Message to Wall Street: Are you just another Hungry Hippo." Too many companies are giving in to Wall Street's demand for immediate results and as a result are focused on the short term, increasing margin by cutting costs, and aren't focused on the long term, increasing loyalty and repeat business from a superior customer experience.
What I love about this even more is that both Apple and Netflix ignored Wall Street in order to enhance their customer experience by creating value for them. For example, Apple's operating system is the simplest and cleanest for a regular person to use. They are easy to set up, maintain, and protect. Customers like to use their phones because the product is great, and when they have a problem, their empathetic customer experience is great.
And they are part of the club. Apple does a fantastic job of creating a customer culture that their customers are proud to be a part of, which is the envy of other phone companies, including the late great Nokia. In spite of pressure to lower the price of their phone, they kept it high because they know it is worth more.
Netflix is also focused on the customer. They saw before we did that streaming was more convenient, more cost efficient, and more user friendly than their original business model. They were ready to invest what it takes to make sure that the service is the best that technology has to offer and are willing to sacrifice Wall Street's definition of value (stock price) in order to create customer value.
Wall Street believes that your value is what you trade at on the boards.
But some companies that build a loyal following based on their customer experience know that value can grow from proving what your worth to your customers.
Colin Shaw is founder & CEO of Beyond Philosophy, one of the world's first organizations devoted to customer experience. Colin is an international author of four best-selling books & recognized Business Influencer by LinkedIn. Beyond Philosophy provide consulting,

specialised

research & training from our Global Headquarters in Tampa, Florida, USA.

Follow Colin Shaw on Twitter: @ColinShaw_CX