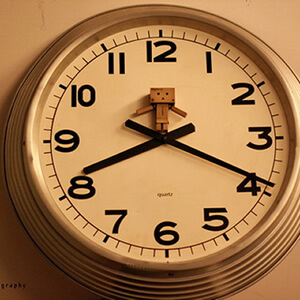 It seems that Amazon is launching a drone that delivers packages in less than 30 minutes to some locations in the years to come…this sounds very hi tech and exciting. Now flash forward to ten years from now. The scene: I am sitting in my yard in Sarasota, FL, with the family on Black Friday. While enjoying the Florida sunshine in November, we are trying to have a nice family gathering.  My son is telling us all about his job. But instead of hearing all about the latest hijinx of my son's office, all I can hear is these whiney drones delivering packages to all my thrifty neighbors who are shopping online making the most of the Black Friday sales.  Honestly, it could be worse than living next to an airport.
I think to myself, "Back in the day I could sit here in silence until Amazon invented those damned drones and now everyone is doing it!
Over the top? Maybe but this may not be as far fetched as you think. UPS is already working on their own fleet of drones, and has even tested several different methods for using drones for their deliveries. Like Amazon.com, UPS continually invests in technology and is always looking for the next, best thing. Clearly, drones are the future of where logistics are headed.
The Drone Plan
Last Sunday on the CBS program "60 Minutes", Jeff Bezos, founder and CEO of Amazon.com announced that they are developing a fleet of Octocopters, small drone delivery copters that can deliver packages in under 30 minutes to areas within a 10-mile radius of a fulfilment center (Amazon.com has 96 of these worldwide at this time). They will be able to carry packages of up to 5 pounds, which is about 86% of all deliveries that Amazon makes. Their plans are preliminarily set to "launch" for 2015, depending on the Federal Aviation Administration (FAA) changing rules about these types of flights.
See one of these octocopter drones in action:
Amazon is Customer Centric Organization
Firstly, I applaud the fact Amazon is doing this and joking scenario aside, support the exploration of this new delivery method 100%. It's great that an organization so customer centric as Amazon is leading the way in shipping innovation. They really practice what they preach on their 'about' page; that they are "driven by the spirit of innovation that is part of the company's DNA." It shows leadership and a willingness to test the boundaries of what's possible in their pursuit of striving to be, as they put it,  "the Earth's most customer-centric company."
Drone shipping is also a nod to their customers' wants and needs. It recognizes people want things NOW! Possibly the biggest reason many people don't shop on Amazon.com is that they want to have the item they purchased right then. The idea of these drones will help them compete with the retail store where you can get things now.
But filling up the sky with these things? In this litigious society what happens if a box falls on someone's head? Furthermore, the propellers on these things are fearsome. If you turn the drone upside down, can you cut the grass at the same time (Amazon Lawn Service perhaps)?
I am sure I am not pointing out things that Amazon hasn't already thought of or they wouldn't have gone public with their plans. Safety is clearly going to be a concern of Amazon and the FAA before this plan is approved. But just in case the Amazon Lawn Service isn't already in the works, I call dibs and want 20%.
How will retailers respond?
So what does Amazon's move mean for retailers? Clearly, this just drives further commoditization of pricing on goods. Commoditization on this scale puts more pressure on retailers. As I said in my second book, Revolutionize Your Customer Experience, commoditization is forcing more and more organization to take a look at how they can differentiate themselves from their competitors. The answer is increasingly on improving the customer experience.
One of the biggest differences and advantages that retailers have is the personal customer experience. When you are face-to-face, it's easier to build a relationship with the customer. Yes, the prices have to be good but it's also about retail entertainment. Retailer would be wise to continue to develop their experience more, to continue to develop more of a reason to go shopping.
A retailer that really understands this concept is Hamley's, a giant toy store in London. The store, which first opened its doors in 1760, knows a thing or two about retail and creating a lasting retail experience. In fact, they describe their store as "retail theatre." From magicians in the store to bubble guns on the sidewalk brandished around by a character called "Crazy Chris" to staging Elvis lookalike competition, Hamley's deliberately incorporates fun into their retail experience to create "memories and nostalgia." Their retail theatre is so successful that they have branched out into corporate events, staging parities for companies that help employees remember their youth and "let their hair down."
So Amazon.com is looking for ways to increase their share of consumer's shopping dollars and rewarding their customers with an experience that keeps them coming back for more. The Drones of the future are just another example of their ability to see the future and incorporate it in a way that is even more customer-centric. Retailers have the advantage in that they give people more of a shopping experience with immediate rewards. There are definite advantages to both business models. But I wonder in the end who will come out on top?
How do you feel about the prospect of drone deliveries in the next couple of years? How do you think retailers should respond to compete with Amazon's latest innovation that could reduce the need to visit a retail outlet?
Colin Shaw is founder & CEO of Beyond Philosophy, one of the world's first organizations devoted to customer experience. Colin has been recognized by LinkedIn as one of the top 150

Business Influencers

in the world.  He is an international author of four best-selling books on Customer Experience. Colin's company, Beyond Philosophy provide consulting, specialised research & training from our Global Headquarters in Tampa, Florida, USA.

Follow Colin Shaw on Twitter: @ColinShaw_CX