Apple launched its Air Tags to help you find your lost items, like your keys or briefcase. Although I have other manufacturer's versions of these products, I know that the Air Tags will be the best yet, and I can't wait to get hold of them. My expectations and anticipation are because of the Halo Effect, and, just like mine did for Apple, it influences people's impression of you. 
The Halo Effect is a psychological phenomenon where people form a general impression about some person or thing. In this case, the Halo Effect is positive and is behind my predisposition that Apple's new product will be great. However, Halo Effects can also be harmful, leading people to align their bad opinion of your Customer Experience with their general disapproval of everything you do now and in the future. 
The Halo Effect is widespread and happens all the time everywhere and not just for brands. Sometimes we have Halo Effects for sports teams or even things in general, like attractive people. For example, my favorite team, the Luton Town Football Club, have a Halo Effect for me that is positive, so the things they do I view as positive also. 
However, an additional part of the Halo Effect is making future judgments about them based upon that impression. When an organization you have a negative Halo Effect about does something, you are predisposed to think it was terrible. Even if in another situation with an organization you like, that same experience would have been okay or acceptable.
Attractiveness is one of the most significant examples of the Halo Effect. We assess physical attractiveness rapidly. An impression formed on someone's physical beauty happens in milliseconds. We don't choose to evaluate it either; it happens automatically. We assume attractive people are more friendly, honest, and would make better friends. None of this is true, of course, but we think it based on their halo of attractiveness. 
The Halo Effect applies the impression that we form about something to deal with missing information. In other words, it comes into play with areas where we don't know for sure. Using the Halo Effect, we draw conclusions based on the information that we have, which is our experience with the brand. 
However, those impressions sometimes change, and it affects the resulting Halo Effect. For example, I am in the market for a new car. I have always liked Jaguars, and I still do. However, my perception of them has altered recently. I've become a little disillusioned with them. I'm not saying they're bad, but I don't have the enthusiasm for Jaguar that I do for Apple. My impression about Jaguar is that the cars are good, but that's in flux. It brightens and fades with new information. Often the change is slow, but it's constantly changing. Right now, it's in a faded stage, which is poor timing for them since I am about to buy a car.
On the other hand, my positive feelings towards Apple are going strong. My consistent impression and Halo Effect are the results of all my positive experiences. That is not to say that if I had a negative experience, I would turn on them right away. (However, if it happened often enough, I would.) So, when I heard about Apple's Air Tags, I didn't know much about them, but I inferred it would be excellent. If only Apple made cars…
The Halo Shines on ALL the Experiences You Provide
It is important to remember that no matter if what you are providing is part of your core experience or an add-on, the Halo Effect influences the entirety of the customers' interaction with you. That means the add-on experience of the service could change the customers' impression of your organization and the related Halo Effect. For example, I tried a hotel's shuttle service after an overseas flight. A substantial amount of information was missing about the shuttle service, but my Halo Effect about the hotel brand was that it would be okay. Unfortunately, my halo was wrong. The shuttle didn't arrive for an hour, and when I called from the airport wondering where it was, the general attitude I heard was, "Well, it was free. What are you complaining about?" My experience with the shuttle changed my impression and tarnished the halo I had for that hotel chain. 
Everything you provide customers has to be consistent in everything that you're doing. So, you may move into an area unrelated to your core service, but you've got to consistently deliver the expected level of service from a customer expectation perspective.
There are these multiplier effects based on brand reputations. If people form an impression based on the experience you provide, the impression will then influence customers' assumptions about all the things that they don't know about you. For example, organizations have launched new offerings that are objectively great but fail. The failure, at least in part, could have been because of the brand's reputation. Before customers get factual information, they use the Halo Effect to assume that this brand's new product would be terrible. Reputations can affect one organization or a whole industry.
For example, my past experiences with cable companies have taught me that cable companies are terrible at providing decent Customer Experiences. So, whenever I face a new interaction with a cable company, if there's any information I don't have, my impression and resulting Halo Effect will bias my judgments, even in cases where my experience was ambiguous or neutral. This is because you tend to view those things in line with the halo that you have. So, even if the cable company did a decent job, my Halo Effect fills in the missing information with negative influences.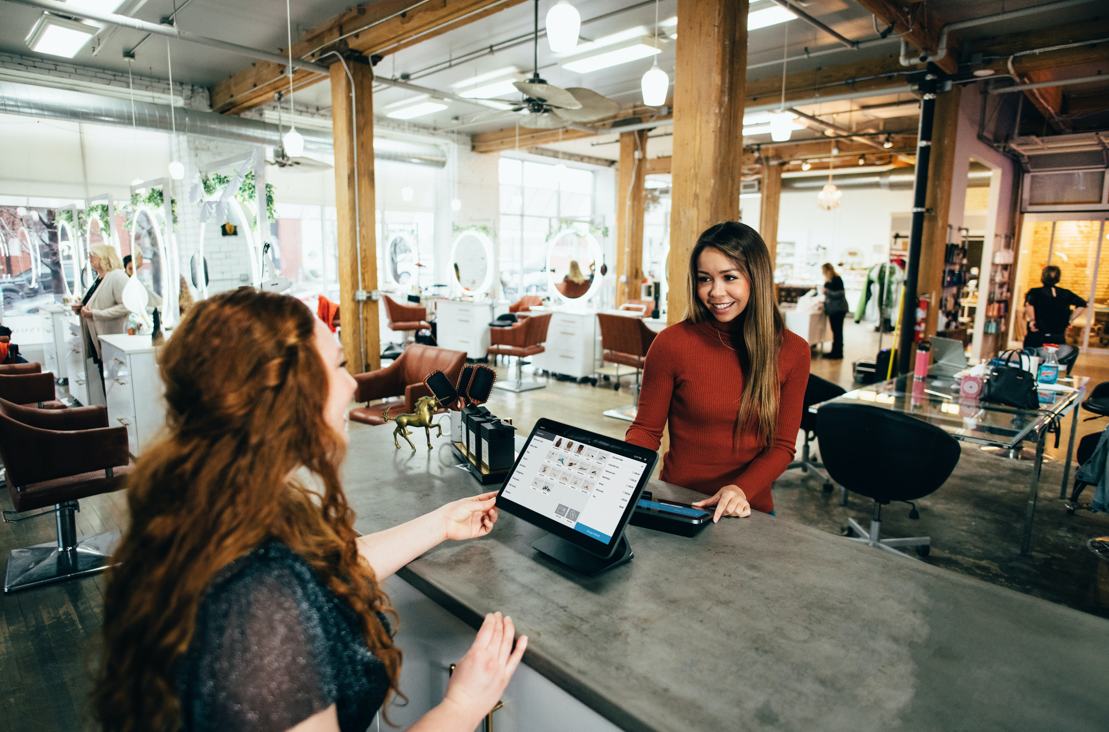 It works the other way, too. For example, I showed a feature on my new iPhone to my podcast partner, and it didn't work. Rather than blaming Apple, I blamed myself. I didn't know why the feature didn't work, but because I knew that Apple was great, usually works, and provides outstanding experiences, I filled in the information with the idea that I was the problem. I was more comfortable that way because I could evaluate that experience with Apple in a way that was in line with my impression rather than updating my impression of Apple as a brand. 
Everybody does this. We do it because it's efficient and there is a lot of need for it. There is so much information we don't have but need to make decisions. So, we cheat. We assume that the information we don't know is in line with our impression and move on.
So, What Should You Do with This?
Impression and Halo Effect management is essential. So, in other words, it's not enough to be good. You have to have a reputation for being good. That reputation then has enormous multiplier effects—and it goes in either direction. Having a bad reputation means that people will assume your organization was terrible even before giving you a chance. 
It goes back to determining which part of that experience drives the most value for you? In other words, what's the essential component to making the right impression? Also, it begs the question of whether you are managing that as an organization? Also, remember if you are extending your offer beyond your core service somehow, then ensure that you are providing the experience that supports that goal. I can't remember my stay in the hotel with my hotel example, but I remember waiting for an hour for the shuttle.
The critical thing to take away from this is the essential nature of impression management. Moreover, understand that customers fill in the bits of information that you haven't provided for them. The Halo Effect will provide those bits and even make them up, if necessary. So when we talk about issues of branding or impression, those influence all kinds of other judgments that people make, mainly through the Halo Effect. People are going to assume information that they don't have. They're going to evaluate neutral information as being consistent with their impression.  
Which way would that go for you?
There you have it. No promotions, no gimmicks, just good information. 
Think reading is for chumps? Try my podcast, The Intuitive Customer instead. We explore the many reasons why customers do what they do—and what you should do about it. Subscribe today right here.