CUSTOMER CENTRICITY
The experience you provide to your customers is a direct reflection of your organization. If your organization is 'customer-centric,' you will provide a customer-centric experience. If your organization is 'product-centric' or 'internally-focused,' you will provide an internally-focused product or experience.
The Naïve to Natural Assessment is designed to answer the following questions:
Naïve to Natural® enables you to understand your current organizational orientation toward customers. It also assesses the leadership's understanding of what they need to do in order to change the customer experience. The research for our second book, "Revolutionize your Customer Experience," shows that all organizations are on a journey from Naïve to Natural® in the way they are orientated toward their customers.
The four stages of that journey are:
Naïve
Transactional
Enlightened
Natural
Our research also shows that the customer experience is affected by nine orientation areas. An organization can exist at different stages in each of these nine areas. To establish where your organization is today, we conduct nine workshops, one for each area. These workshops are attended by members across the organization at various levels to assess where you are today. Their responses are judged against approximately 200 weighted data points we've developed through our research.
Naïve to Natural Orientation Areas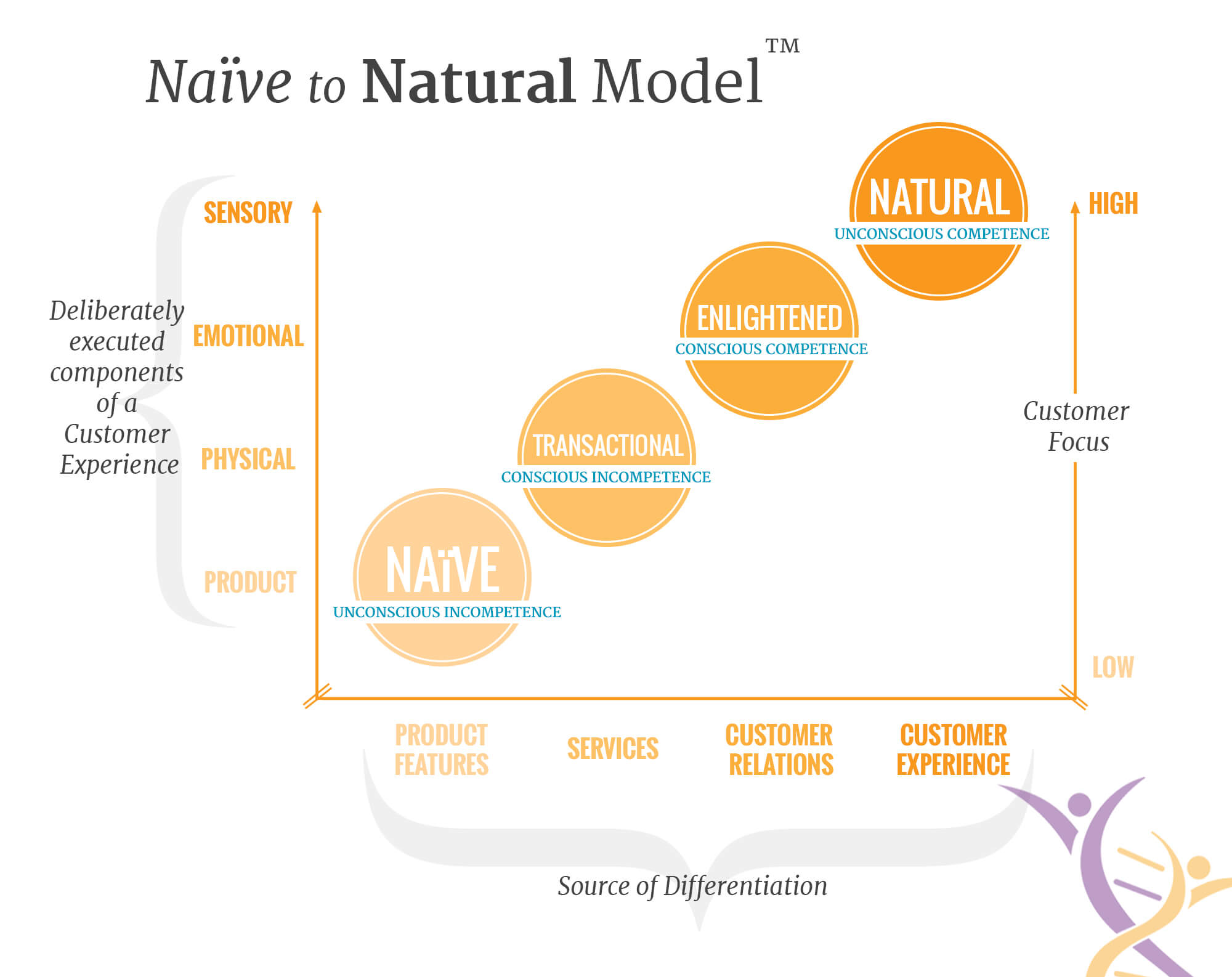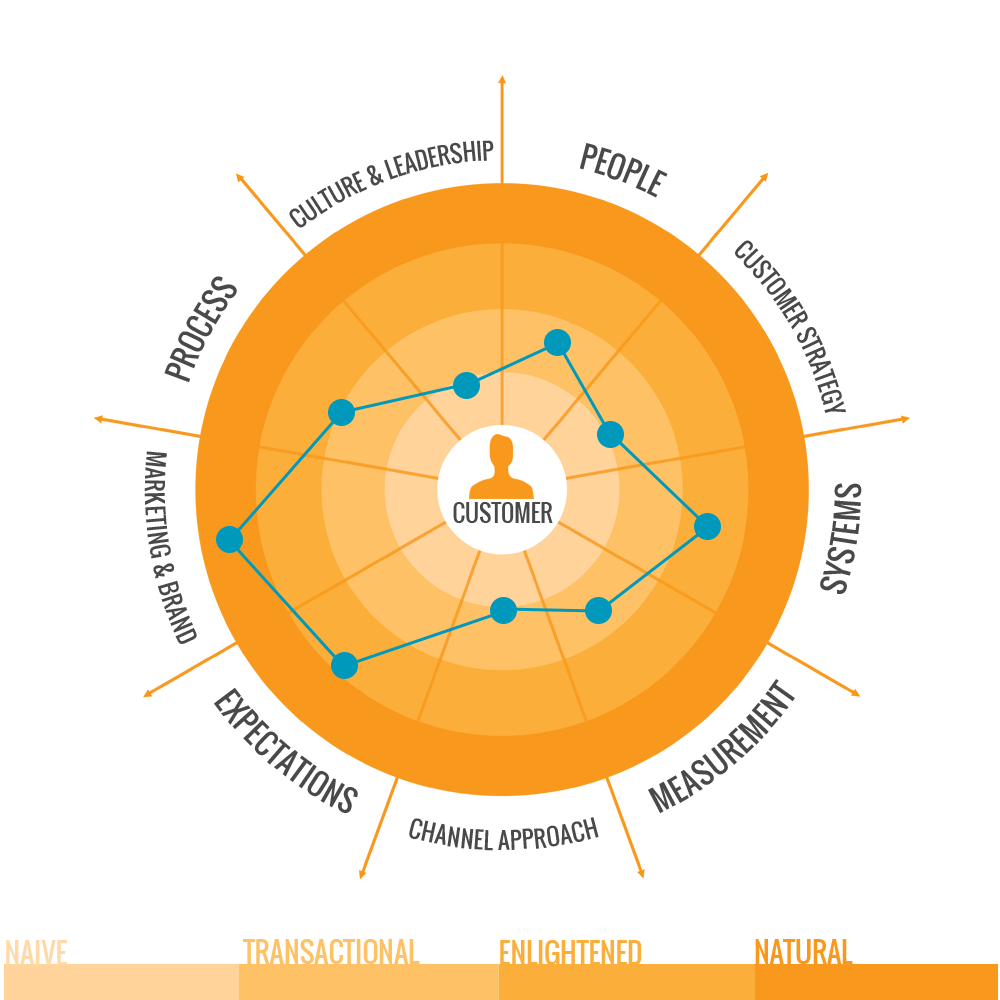 Customer Centric