Everyone is saying that the pandemic will be the death of retail. I don't see it this way, but I think the pandemic will accelerate change and reshape the way customers do retail, both physically and digitally. Organizations that recognize and anticipate this shift will benefit most from the pandemic-inspired modifications in customer behavior.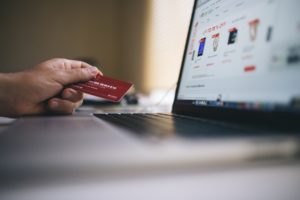 For example, I bought a sixty-five-inch television a little while ago. I researched a fair amount of detail online, from discovering the brands' differences in screen quality and other information. Then, I went into local stores and looked at the one I wanted to buy to ensure it met my expectations. By contrast, three weeks before this larger TV purchase, I purchased a twenty-four-inch television online to go in the kitchen. So, click, click, click, and Amazon delivered the TV the next day. These contrasting experiences summarize what's happening in the retail sector.  
I have two lists we shared from a recent podcast about the future of retail. The first is theoretical explanations for how customers decide on retail experiences and how the decision process and behavior will change when shifting from physical to digital purchasing. The second is an exploration of how the various buying circumstances affect customers' behavior. Hopefully, if you put these things together, the lists will be informative and instructional. 
Read More...