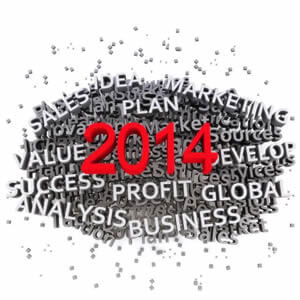 As part of our Global Leader Survey (GLS), Beyond Philosophy engages top executives in Customer Experience Management (CEM) to learn more about what their plans are for CEM in the coming year. We also want to identify trends and focus centers for the experts in our field. This year, our focus was on the more "mature" markets in the West, particularly the US and UK.
When we chose our respondents, we focused on those with a high level of expertise and knowledge of Customer Experience Management level respondents. Our aim was to get a group of responses from experts in our field. Part of our survey was to learn from these experts what questions about CEM would they want answered.
What Did They Want to Know
What we learned is that by and large our respondents were interested in practical application of CEM to their organization. This is surprising to us since for years it has been to demonstrate an ROI for CEM programs. To be fair, the ROI issue was a close second. But this change implies a change in the perception of the importance of CEM. Perhaps the tide is turning from profit-focus to customer focus. This is good news for anyone who every bought a good or service from any company ever.
We also saw an increase in demand for how to improve the engagement of leadership in CEM. This implied a need for culture integration for many of our experts. It shows us that the why question about CE has been answered because our experts are moving toward the how portion of the process. The good news is that if they actually implement the how of CEM programs, they are likely to experience the ROI they are concerned about as well.
Some other interesting stats were discovered in our survey. As we mentioned, most of our expert respondents believe in the importance of CEM. It averaged a 6 on scale of 1 to 7. We also saw that nearly 70% of them were going to invest more resources in CEM next year, at an average of about 33% more. The majority of the rest were going to keep their investment the same.  Only 3% of them were planning a decrease.
Key Challenges for CEM and Trends for Next Year
Our experts told us what they identified as the biggest challenges for CEM in the coming year. For the first time, corporate culture was identified as the biggest challenge to our leaders, followed closely by the need to demonstrate an ROI. This further cements our findings that many organizations are moving from thinking that CEM might be important to knowing that it is and wanting to know how to improve it.
Our experts also told us about the top trends for next year. The largest identified trend by nearly half of our respondents was Voice of the Customer (VOC) data collection and analysis. Social media and personalization, along with a few others, followed this leading trend. What we take from this is that digital is increasingly important to CEM channels and keeping these channels personal is a concern for our CEM leaders.
I couldn't agree more that your digital experience is critical moving forward. The new generation of consumers, the Millennials or Generation Y, has lead this migration to digital channels for CEM touch points. Generation X is quickly following and the Boomers are even dipping a toe in the digital channel pool. Our experts also identified the top CEM companies in our survey. The top three they chose were all digital companies: Amazon, Zappos and Apple (Walden, page 3). These companies have been extremely diligent about keeping their experience personal and digitally enabled.
To summarize the trends of CEM for 2013, we believe that companies are accepting that CEM is important focus for companies that want to succeed in the coming year. The biggest challenges our experts face are implementation and demonstrating and ROI, which is a change from previous surveys. In addition, the emphasis on recording and analyzing the data from customers is a critical focus for most organizations that want to be customer centric in the coming year. Increasingly, this data collection and resulting integration will occur at digital channels.
That's what our experts say. But I'm curious, what do you see as the challenges and trends for your organization next year?
Colin Shaw is founder & CEO of Beyond Philosophy, one of the world's first organizations devoted to customer experience. Colin has been recognized by LinkedIn as one of the top 150 Business Influencers in the world.  He is an international author of four best-selling books on Customer Experience. Colin's company, Beyond Philosophy provide consulting, specialized research & training from our Global Headquarters in Tampa, Florida, USA.

Follow Colin Shaw on Twitter: @ColinShaw_CX